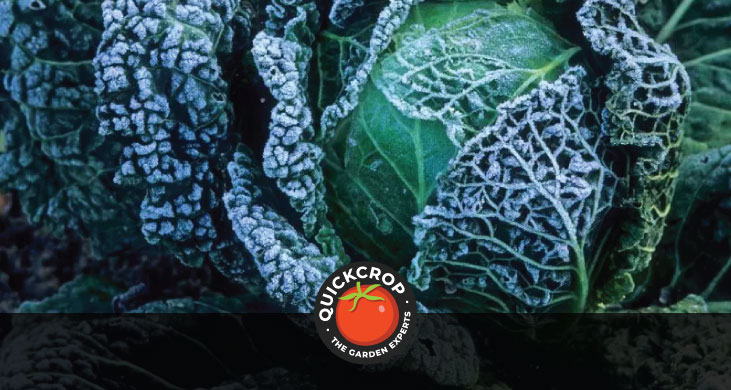 Whether you're (a) looking for a gift for the gardening enthusiast in your life or (b) you want to leave some heavy hints lying around about what you yourself would like - here's our Christmas gift idea list. Ho ho ho!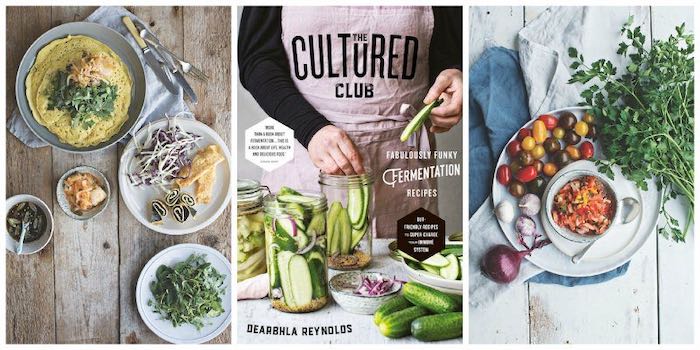 The Cultured Club
You want to see the face on my son when I whip out the sauerkraut at the breakfast table (I am a strict savory breakfasteer) and he clears off to the other room with his (boring) bowl of Shreddies. To be fair, there can be a a little bit of a whiff from some cabbage based ferments (sauerkraut) when the jar is initially opened; this is because cabbage contains sulphur which is converted to hydrogen sulphide in the fermentation process. Some cabbage contains more sulphur than others so it's pot (or jar) luck on how it turns out.
For the most part, fermented food has a fresh, tangy smell and tastes delicious. Also, as you have probably heard by now, it is extraordinarily good for you so may be a good antidote to all the rubbish you will be eating over Christmas. Making your own ferments, including my favourite spicy kimchi, is a fun thing to do so, if you're bored over the holidays, why not give it a go?
There is no better place to start than 'The Cultured Club' by Dearbhla Reynolds. It is a beautiful looking book that contains a quite astonishing selection of recipes including sauerkraut, kimchi, kefir, condiments, dips, tapenades and breads. You will be amazed at the range of healthy and flavoursome ferments you can create and how easy they are to make.
If you fancy giving the gift of occasionally smelly fermented food, you could hand over both "The Cultured Club' and one of our handmade spicy kimchi pots (pictured above). All you need is some Chinese cabbage, chillis and a few other bits and you are good to go.
An Irish nature year
'An Irish Nature Year ' is a compilation of 366 entries (one for every day of the year, including February 29th, in case you are reading it in a leap year) and catalogues the seasonal happenings in the natural World. As you would expect for a wildlife book, 'An Irish Nature Year' is literally full of life; but it is Jane Powers' considerable skill as a storyteller which makes the daily entries shine. The book is a lovingly compiled collection of mini essays which manage the rare feat of being interesting, informative and amusing all at the same time.
This is a great book to pull out at any time of year but it particularly comforting in winter when the outdoors might have lost a little of its luster. Turn to whatever day it happens to be and enjoy a peek into what's going on right now outside your window. A lovely book, and a lovely present to pop in the Christmas stocking.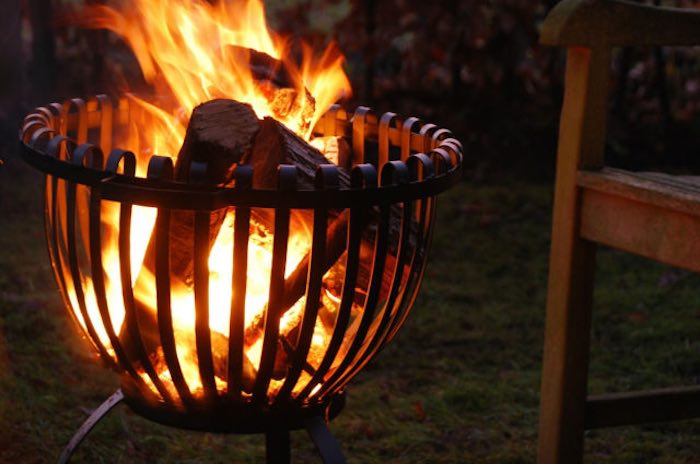 Firebowls
What on earth would we be doing sitting outside in the middle of winter? I'll tell you, looking at the stars. Due to the fact that there is less water vapour in cold air, winter nights are clearer and, of course, get darker earlier so are an ideal time for star gazing.
One of our traditional steel log braziers will keep your outside warm (well, the front anyway) while a nip of something might help the inside. Toast a few mashmallows, chat, watch the stars above and the flames dance in the fire - and then get back inside before you freeze.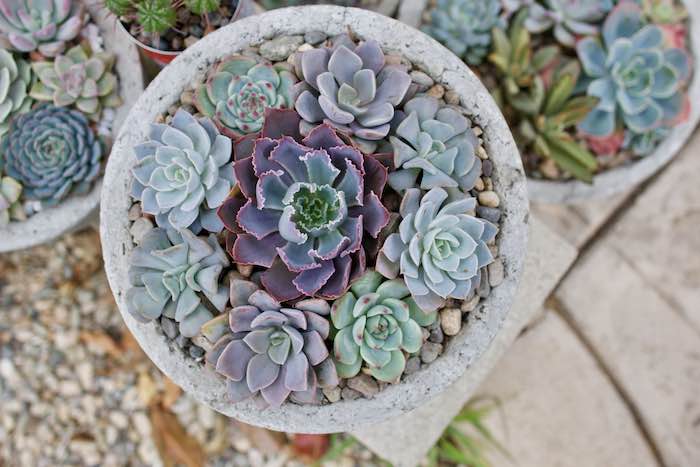 Succulents
If you would like to give a live gift for frustrated gardeners twiddling their thumbs, growing succulents might be a good idea. Personally, I am a fan as I love their frosted green, blue and purple colours as well as their pleasingly neat geometric shapes.
We have also got in some realistic looking stone effect bowls (made from recycled plastic) which are ideal for large succulent displays, yet won't be too heavy for the dining room table.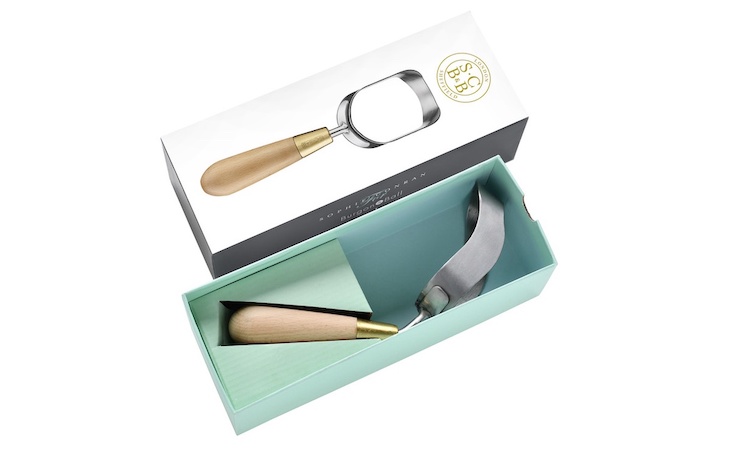 Sophie Conran Tools by Burgon & Ball
The 'Ergo' hand hoe - manufactured by traditional Sheffield tool maker Burgon & Ball, and designed by Sophie Conran - makes for a very nice gift, especially as it comes in such a fancy box.
The Ergo hoe features a waxed beechwood handle, embossed brass ferrule and a stainless steel head. The design features a sharp blade inside a protective hoop; small weeds are easily sliced while neighbouring plants escape any damage.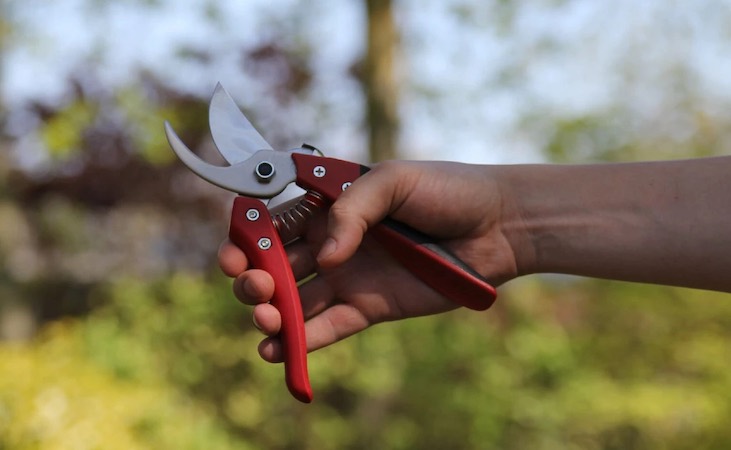 ARS Secateurs
Secateurs might not seem like a very exciting gift unless it is an exceptionally good one like Japanese steel ARS tools. I got these in after seeing them at a trade show in Germany, and I must say they are fantastic tools. The secateurs are incredibly sharp and - because they are 'Marquenche' hardened - stay sharp if looked after properly (NEVER use your secateurs to cut roots or soil covered stems).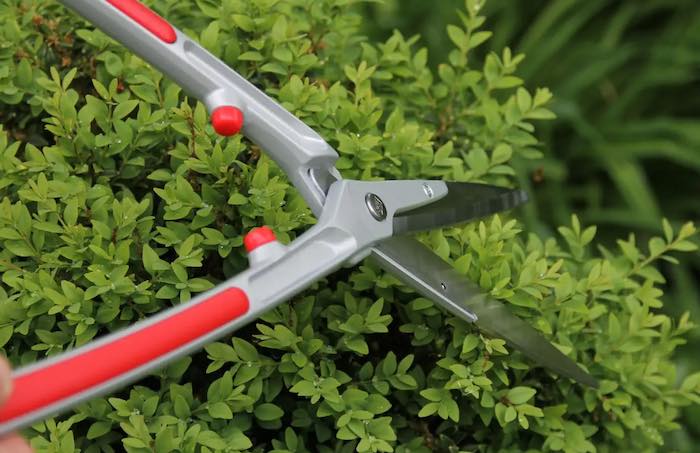 If you like a professional finish to your hedge, the ARS garden shears is also an industry leading product with the same hard chrome steel blades - but very light forged aluminium handles. Anyone who has cut a decent sized hedge by hand will know that the shears get very heavy after a while, so light weight is important. This particular tool was voted 'best All Round Shears' by the Daily Telegraph gardening section. Unwrap it on the big day and give the Christmas tree a trim.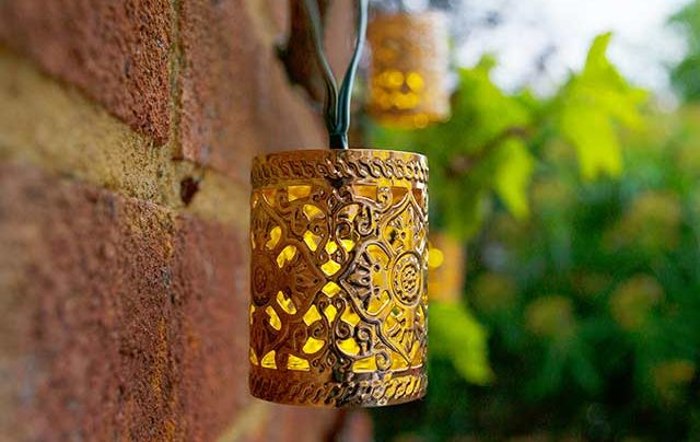 Solar Lantern Lights
If you'd like to add a bit of bling to the trees or bushes on the way up your garden path without having to run out an extension lead, solar lights are the answer. We have a number of attractive options a little different from your normal fairy lights like the lantern scroll light above. These lamps are surprisingly effective and can be just set up and left alone, they will re-charge themselves by day and light up at night.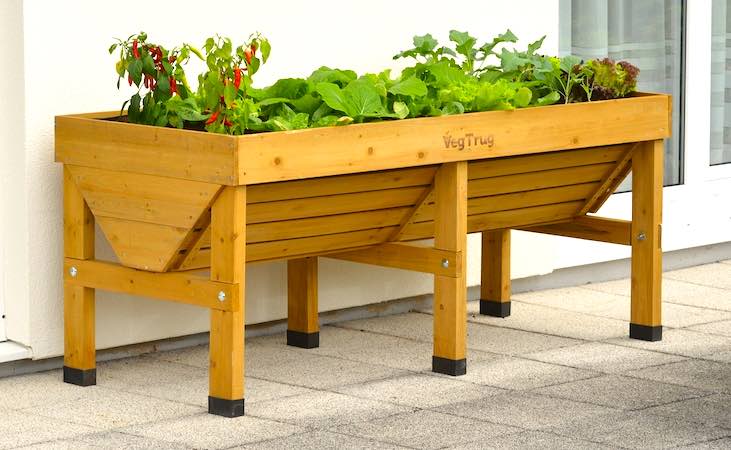 The Vegtrug
I always think the Vegtrug makes a good gift, especially for someone who is just starting to grow a little of their own food. This popular planter comes in a range of sizes including 1m and 1.8m lengths a and a half width 'wallhugger' version for placing against a wall if space is limited. The height and neat appearance makes this raised bed an ideal product for patio growing and for gardeners where bending may be an issue.
The vegtrug range also includes insect mesh and poly covers for keeping crops protected from pests and the elements.
View Vegtrug Planters and Accessories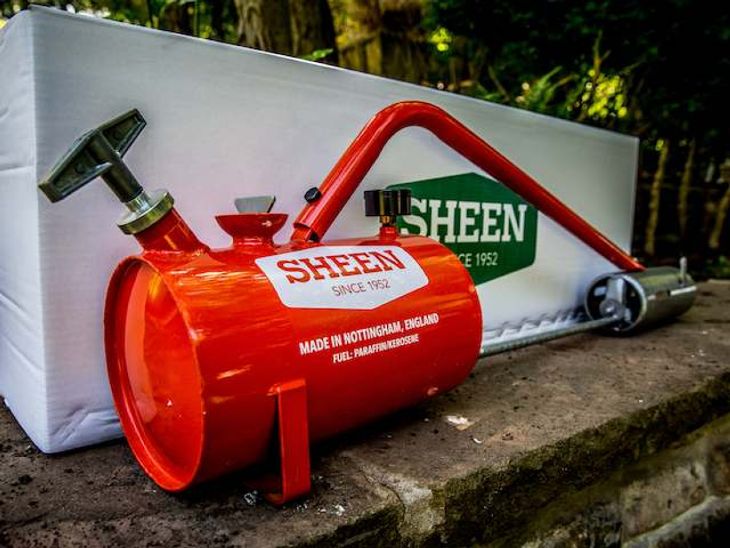 The Sheen Flamegun
Nothing says Christmas like a flame thrower. If your other half is under your feet and grumpy after over indulging in Quality Street, get him or her outside for a bit of festive flame throwing.
The Sheen X-300 may not be to everyone's taste but it does offer a weed control solution if you don't want to spray weedkiller. I sometimes get given out to because it is not truly environmentally friendly (it runs on kerosene), but I do think it is a far better option than weedkiller. If you want to be truly eco friendly, you will need to use a hoe but, if you are tight for time I feel the Sheen is the lesser of the two evils. Anyway, as regards festive cheer, it's a lot more fun to use than a hoe.