Why should I use a raised bed?
I guess the best place to get started is why should I grow in Raised Garden Beds in the first place? There are a number of good reasons which I'll illustrate below but in general it's all about creating a deep nutrient rich soil which, crucially, doesn't get walked on or compacted. A good open soil structure makes root growth easier for the plant as well as containing air pockets for beneficial microbial life and other friendly organisms. Soil is the key to successful raised bed growing systems (or any gardening) and keeping your planting in dedicated protected spaces allows you to pamper this essential resource.
Here's why I think raised beds make sense:
Protect your soil from traffic, this ensures the soil doesn't get compacted by walking on the soil.
Choose your soil. Many gardens have shallow soil of poor quality which won't be sufficient to feed demanding vegetable plants. A raised bed can be filled with imported soil to your specification.
Easier to manage. You'll have less trouble with encroaching weeds from the surrounding area. The extra height makes weeding a raised bed much more comfortable as bending is reduced.
Neat and Tidy. If you're growing in your back garden you don't want to ruin your view with an untidy plot. Raised vegetable beds create a neat, easy to manage growing area.
Warm Quicker in Spring. Raised beds will warm quicker than the surrounding soil in Springtime from the heat of the sun on the sides. This allows you to get going a little earlier as growing depends more on soil temperature than outside air temperature.
Raised Beds Aid Growth. The rich deep soil means you will get more vigorous growth from your vegetable plants and in many cases can plant at closer spacings making a small area more productive.

How to Build a Raised Garden
Raised bed gardens are just containers for soil which can be built to any size to suit the space you have available. Keep in mind that the smaller the amount of soil in the bed the quicker it will dry out so a large bed is better than a small one if you have the room. Beds can be built from brick or stone but we like to use timber as it's quick and easy and looks great when planted up. We supply timber raised bed kits but you can also make your own with waste timber if you wish.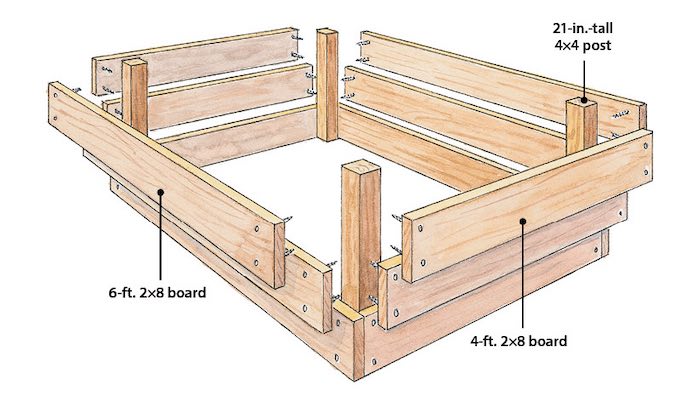 Cheap Raised Garden Beds
Vegetable beds can be made from any material but the cheapest and easiest way build a raised bed is to use free waste timber. Be careful not to use timber which has a chemical treatment or a lot of paint as these can contain lead which can end up in your soil, your plants and then in you! Similarly old railway sleepers aren't a good idea as they are soaked in creosote which won't do you much good either.
I include a plan for our timber beds which you can copy if your have your own wood or lumber. Any length over 6ft (1.8m) in length will need a cross brace support in the middle or the weight of the soil will cause the timber to bow out. We would also recommend using timber of at least 2cm thick.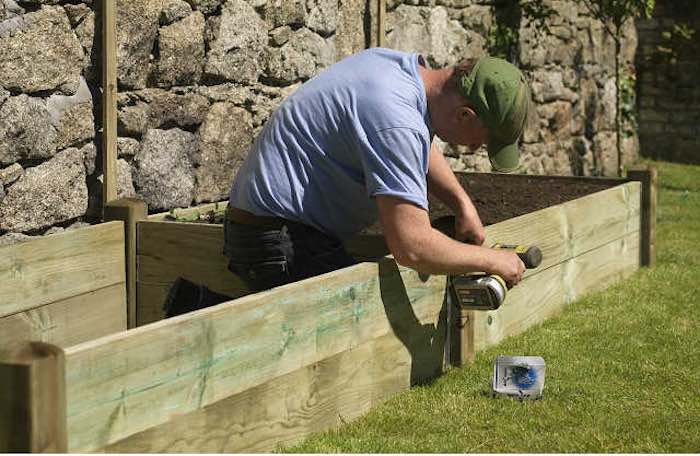 Where to buy a raised garden bed?
From us! We have a range of beds from our budget 'Classic Bed' to our 'Deluxe' top of the range vegetable bed with rounded corner posts and galvanized brackets. New this year we also have our 'Easy Assemble' beds which don't require any tools or fixings - they simply slot together. We also have a broad range of raised garden bed supplies including topsoil, compost, vegetable seedling plants and all the consumables you'll need to grow a fantastic crop.
All our beds use Pressure treated timber meaning the timber will last a minimum of 15 years of harsh outdoor conditions. The preservative used has been certified by the soil association as safe for use with organic food crops so you can be sure no harmful materials enter the soil.
Our beds come in a range of heights from 7 inches through to 6, 14 and 21 inches tall. The bed size is a standard 3 by 6 ft which can stand alone or be joined to create longer beds if required. We also cur custom lengths of timber should you require a size we don't stock.
What height raised bed do I need?
You have a couple of questions to answer before you decide which height raised bed is best for you. Considerations would include the cost of the raised beds, the condition of the soil under the bed, the depth of soil needed for what you want to grow and creating a comfortable height.
If your raised bed is being placed on a hard surface like a concrete patio area you will need a deep bed to give you sufficient depth of soil for your vegetables to grow. Also be aware that a shallow bed on a hard surface will dry out very quickly as there is no moisture being drawn up from the soil below. If your bed is being placed on soil you need to decide if the soil quality in your garden is good or bad. As a rule of thumb any soil with a high percentage of organic matter will be good for growing vegetables. The darker the colour of the soil the more organic matter it contains so you should get a pretty good idea by digging a test hole. If your soil quality is poor you will need a bed of at least 14 inches high to grow most vegetable crops successfully.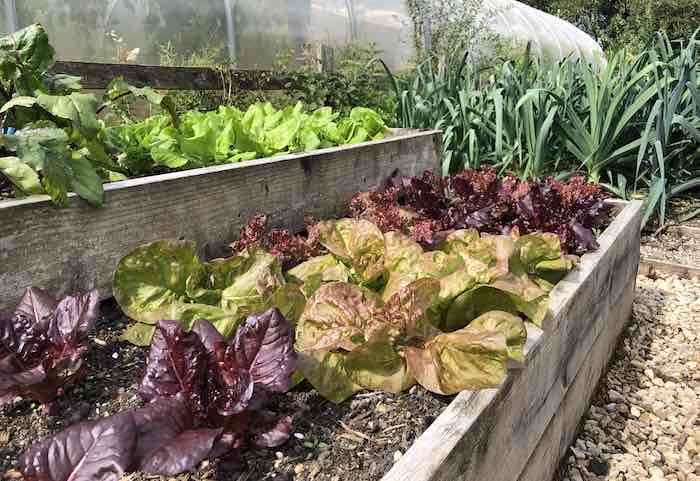 What vegetables do I want to grow?
Some vegetables need deeper soil than other so it's worth looking at what you want to grow before deciding which bed to choose. For example lettuce plants will thrive on a well fed shallow soil whereas deep root vegetable like carrots, parsnips or potatoes clearly won't. Take a look at the handy table below to give you an idea of how deep the roots these common vegetables grow.
Shallow Root 12" - 18",Medium Root 18" - 24",Deep Root 24" - 36" Broccoli,Beans Broad,Artichokes Jerusalem Brussels Sprouts,Beans French,Asparagus Cabbage,Beans Runner,Parsnips Cauliflower,Beetroot,Pumpkin Celery,Carrots,Rhubarb Chinese Cabbage,Chard,Squash Winter Endive,Cucumber,Sweet Potato Garlic,Aubergine,Tomatoes Kohl Rabi,Kale, Leeks, Peas, Lettuce,Peppers, Onions,Squash Summer, Potato,Turnips, Radish, Melon, Spinach.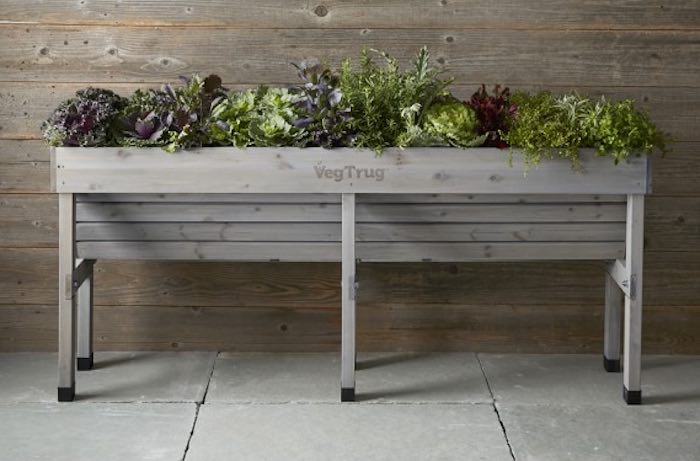 What is a comfortable working height for me?
Many of us have difficulty bending which is where growing in a raised garden bed really makes sense. You can build a bed to any height you wish but for most people even a modest 14 inch high bed will make maintaining their garden much more comfortable.
Be aware that the higher the bed, the more soil will be needed to fill it. A 21 inch high 6ft by 4ft bed will take just under a cubic metre (1 tonne) of soil to fill so make sure this is taken into account when making your decision.
If a higher bed is required there are also easy access options like the Vegtrug range of beds and our Quickcrop Raised Vegi-table. The table style beds will have a more shallow soil than those placed directly on to the soil so are more suitable for shallow root crops like herbs and salad or leafy crops like spinach or chard. Easy access bed are perfect for wheelchair users or gardeners with restricted mobility.